About Healthy Home Duct Cleaning
A Brand You Can Trust
Healthy Home Duct Cleaning is the ONLY owner-operated truck in the city.
Healthy Home Duct Cleaning is the ONLY company in the city to show you what is getting sucked out
of your duct system as we do the job.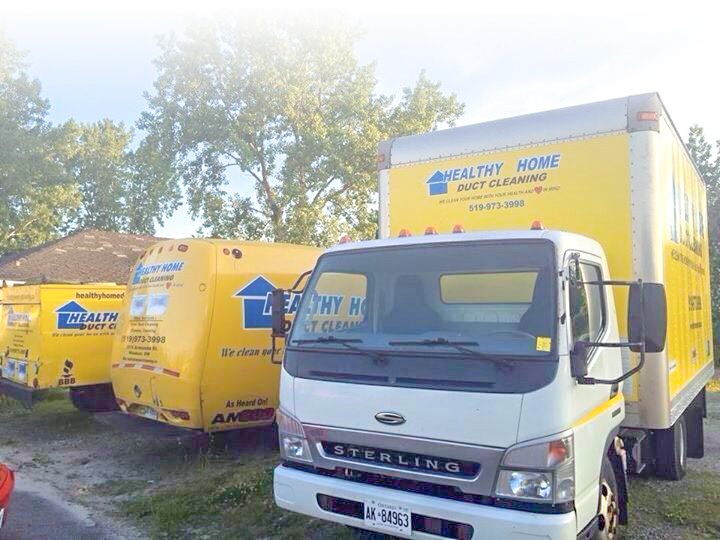 What Our Customers Are Saying
"Honestly wouldn't have gotten better duct cleaning with any other company. High professional standards and work ethics. Thanks for a job well done."
"Great company and an amazing experience. Everyone from the ladies that answered all my questions on the phone to the very knowledgeable technicians that came to our home and went above and beyond to make sure that I'm a happy client. Thank you Healthy Home."
"We met the owners of Healthy Home Duct Cleaning at the last Home Show in Windsor. We booked to have them clean our ducts, as they hadn't been done in quite a while. We were extremely surprised when they, the owners, were the ones who came and did the job. They were very knowledgeable and professional on site."
Why Healthy Home?
Healthy Home has serviced and cleaned thousands of air ducts in the Windsor, Essex County and Chatham Kent areas. This alone speaks volumes about our service. Customers have us back time after time. We ensure fast, reliable and efficient service at the lowest price guaranteed. So the next time, you're in the market for Duct Cleaning Services, consider giving us a call for a free estimate.
Get answers and advice from people you want it from.